High-ranking visitor at RÄDER-VOGEL
On the 9th of July we had the opportunity to welcome a very special guest: the First Mayor of Hamburg, Dr. Peter Tschentscher.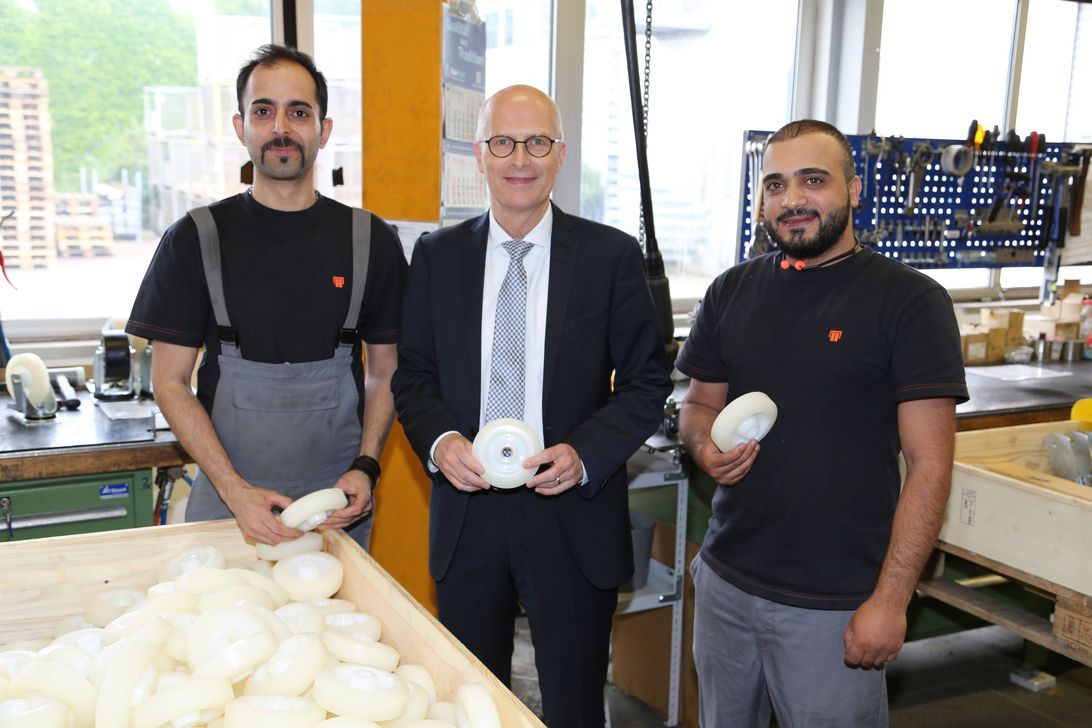 With his visit, the Mayor of Hamburg, Dr. Peter Tschentscher, honored our commitment to the project W.I.R., Work and Integration for Refugees, which gives refugees the opportunity to get a foothold in the German labour market. We regularly accept refugees who are supported by the project as trainees - if the chemistry is right, an apprenticeship follows or, if they bring the relevant qualifications, they are offered employment in our company.
The appointment began with a brief welcome from our management. Followed by Mr. Qubaja, the spokesperson of the W.I.R., and Mr. Peemoeller, head of Human resources, who described the cooperation between the community project and our company. During a guided tour, the First Mayor had the opportunity to talk to refugees who are currently working for us thanks to the project.
The cooperation with W.I.R. from our point of view, makes double sense - we give refugees a chance in professional life and thereby hire capable skilled workers and committed employees in return. It was all the more gratifying for us that Dr. Tschentscher honored the cooperation of W.I.R. and our company with his visit.