A look back at the Ugol Rossii & Mining 2019
From the 4th till the 7th of July 2019 we were off to faraway Siberia - along with our longtime trading partner Techno Koleso LLC, we presented our products and solution for the mining sector at the Ugol Rossii & Mining.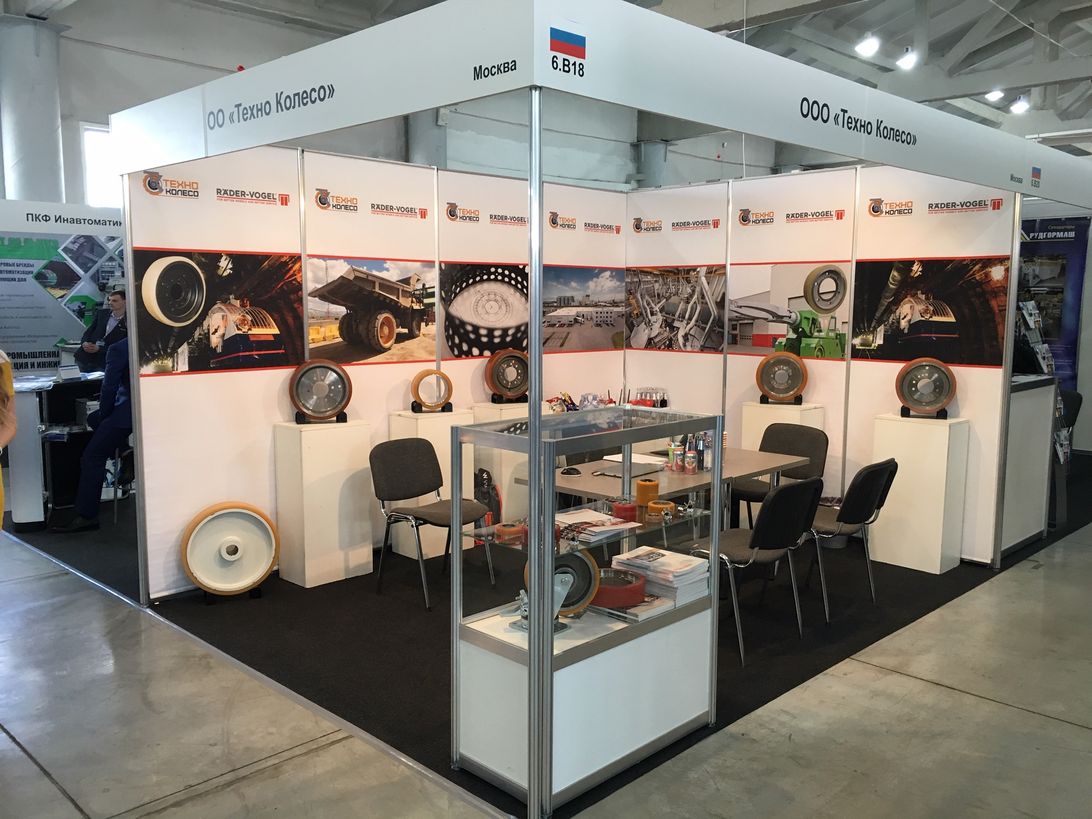 We have been present on a regular basis at the largest Russian trade fair for the mining industry which attracts the leading players in mining and is in the middle of Russia´s main coal mining area.
Our products included, for example, wheels incorporating VULKOLLAN® 95 for mine and suspension monorails. This material excels through its ablity to withstand enormous stress and its durability. Our products, involving PEVODYN® Soft, are used for secure and smooth transportation in mine shaft elevators. Below ground, where materials have to endure wet conditions and aggressive mineral salts, special materials are necessary and our products have proven themselves successfully time and time again.
Our presence at the Ugol Rossii & Mining was once again very productive, generating a great deal of interest. Many visitors were given information about our portfolio and we were able to establish many promising contacts.