Look back at the Aircraft MRO Russia & CIS
In Moscow our business partner Techno Koleso LLC presented our products at one of the most important events in the economic area: the Aircraft MRO Russia & CIS.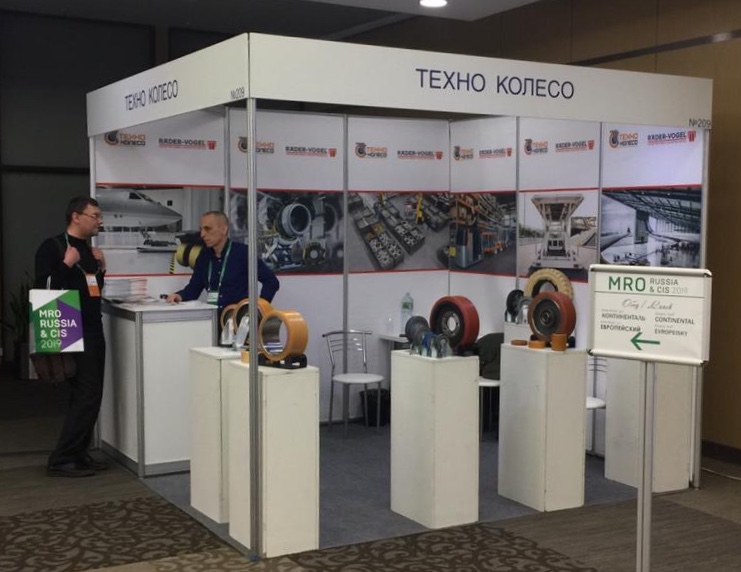 At this aviation exhibition, aircraft manufacturers, suppliers and service companies get together to showcase their products, network and discuss innovations in this sector. The exhibition, which, in the meantime, has taken place for the 14th time, was held on the 5th and 6th of March 2019. And, from the very start, has established itself as the key events of its kind in the CIS countries.
This was a very welcome opportunity to strenghten our market presence in Russia an its neighbouring countries through our Partner Techno Koleso LLC. We have an extensive portfolio at our disposal, especially for ground support equipment which, for example, has wheels and tyres for lifting vehicles, luggage and freight handling.
Our presence at the exhibition, in our view, was very successful as our products and solutions attracted considerable interest. Our business partner secured a large number of promising contacts.