Change of leadership at RAEDER-VOGEL
Our long-time employee Tobias Gercke takes over the management of RÄDER-VOGEL.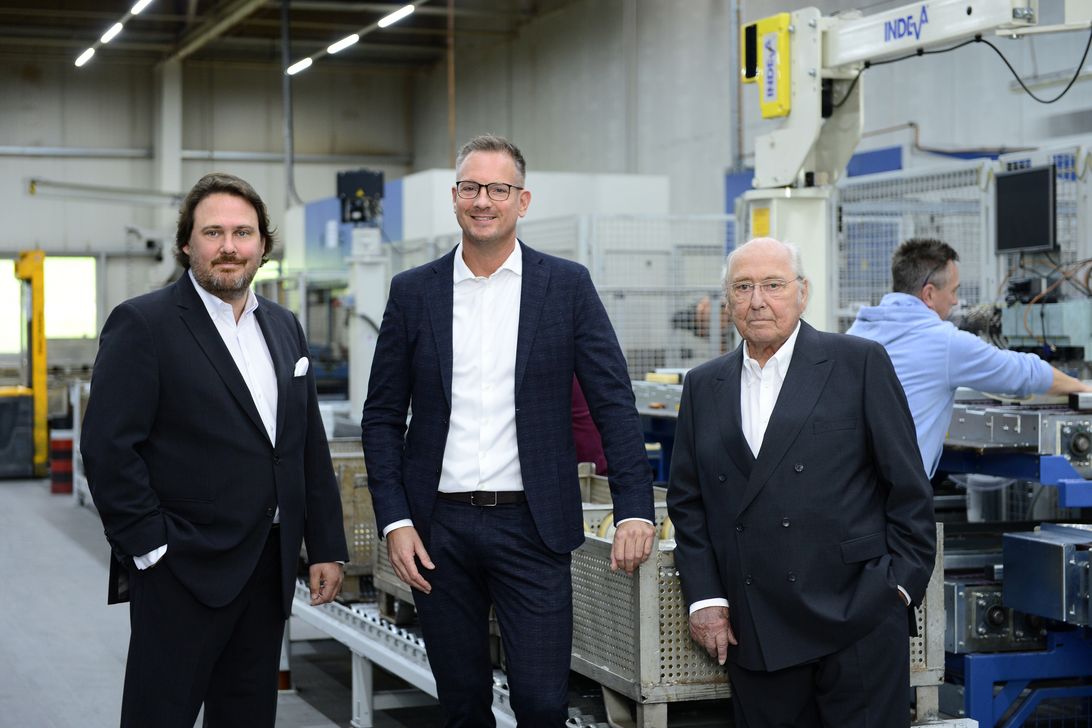 The previous managing partners Dieter Henning and his son Carsten Henning are both stepping down from the operational management of the company. Both partners will remain closely associated with us and move to the advisory board.
Dieter Henning had been at the helm of RAEDER-VOGEL since 1980 and took over the company completely with his son Carsten in 2005. Under their leadership, RAEDER-VOGEL has expanded steadily and is now one of the most renowned premium manufacturers in this segment worldwide, with a turnover of over 100 million euros.
Tobias Gercke: from turning machine operator to managing director
Tobias Gercke joined RÄDER-VOGEL in 1995 as a lathe operator. He climbed the career ladder continuously via additional training to become a master craftsman and finally a technical business economist (IHK). He has been technical director since 2011 and has since been responsible for the entire technological development of the company as well as the production.
Back on track for growth after Corona pandemic
After suffering losses during the Corona pandemic, the signs are now pointing to growth again - even under the current difficult economic conditions.
"RAEDER-VOGEL is an exciting and highly innovative company with committed employees that has been my professional home for many years. I am very pleased to be able to play a decisive role in shaping the fortunes of this company in the future". says Tobias Gercke.